Photography NEWS 2020 January
In 2020 I have been continuing in my passion in architectural photography whilst continuing my love of landscape work in Sydney. A lot of different photo news, blogs, competitions end up in my inbox and I wanted to share some of the most valuable ones from this month.
Firstly, I wanted to begin this post to recognise the significant devastation that has happened across my country and New South Wales state specifically due to bushfires, drought and now flodding! The numbers, as of writing this, are extremely saddening with us losing two dozen souls, 10 million hectares of bush burnt, over 1 billion animals lost and the livestock deathtoll climbing to 13,000 now. The bush fires have been burning since September last year up and down the state. Sydney has been blanketed in brown skies that block out the light and make air conditions extremely poor. States around the country are also experiencing similar tragedy and it's really disheartening to see this on such a grand scale.
---
Sydney Harbour Iconic Photo Walk
I have begun doing photo walks around Sydney Harbour where I take a small group of 6 photographers, travellers, tourists, locals, whoever wants to join in! and show them where to go to shoot some of the most iconic photographs in Sydney Harbour. The locations we visit along the tour are Sydney Harbour Bridge, Sydney Opera House, The Rocks and Circular Quay.
There are lots of little secret places, alleyways and buildings to shoot and being shown them all in a 2-3 hour sunset photo walk is the best way to level up your photography. We will visit at least 15 major locations, and shoot other highlights whilst we walk. Along with the secret spots are many interesting historic sites in The Rocks of old Sydney Town that are really interesting to photograph. We wind our way through The Rocks and this can be a highlight for people visiting from out of town who actually don't even know some of these places existed. The rocks area is really fascinating but it is great to explore it with a camera.
Since I have been a photographer for many years I am happy to share any techniques or answer photography related questions you have along the way.
Check out the booking link below for plenty of photo examples and locations on the walk!!!
---
Australian Photography Competition
Australia and New Zealand's preeminent contest for emerging photographers, Australasia's Top Emerging Photographers, is now open. The total prize pool is in excess of $26,000 in cash and prizes. Wow!!!
ENTRIES OPEN NOW. Standard pricing ends 31 Jan 2020. Competition closes 16 Feb 2020.
CATEGORIES
Animal
Architecture
Art
Documentary
Landscape
Portrait
Single Shot
Travle
Wedding
PRIZES (Total $26,000)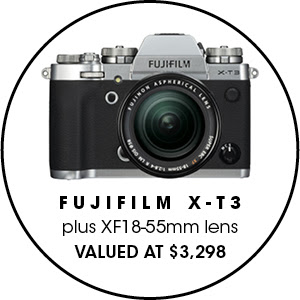 ---
Camera Calibration Tutorial in Adobe Lightroom
I'm sure many photographers out there rarely touch the Colour Calibration tool in Lightroom, but I think it should be the very first tool you touch when you edit your photos in Adobe Lightroom. When you are in the Develop module if you scroll all the way to the bottom you will find it. w
I came across a tutorial this week where they explain the tool in a little more depth and how it affects your photos. I think it's super important in everyones editing workflow to understand it or atleast how it can change the overall look of an image. Each camera company eg. Sony, Canon, Nikon, Fuji, etc. uses different colour science in their camera sensors and this is why colours vary when comparing different camera's. Give this video a watch and let me know if it helped in the comments below this post.
*To note, the tutorial technique is subjective but she shows how powerful the tool can be for getting the colours correct in your own photos. So rather than starting with HSL panel for your colours why not give the Camera Calibration a go?!
---
Flickr to increase membership price from today
Flickr has had a long and colourful history as a photo hosting website with owners like Yahoo and now Smugmug. I have been with Flickr for around 12 years, sit began in 2004, and have seen it go through many changes. Back in the earlier days it was one of my go to places to learn and share about photography. I formed relationships with other photographers from all around the world and could pick photos authors just by looking at them. Flickr had an amazing community where there were groups for every kind of style and genre of photography you could think of and you could post and share thoughts in the forums of these groups. I think for many casual photographers though the biggest draw to flickr was the fact it had unlimited uploads for free! In 2011 it was recorded that Flickr was hosting more than 6 billion images. Think about how many servers it would need to host 6 billion photos and the cost of upkeep and running these servers 24/7 365 days a year, its a lot of money. So Flickr started to spiral into debt and had to bring in a membership fee to cover these costs. Initially it was $25/year for Flickr and I happily paid it. Fast forward to today though in 2020 and we have a community that is struggling to survive and a new owner, Sumgmug, that has just announced another membership fee increase (the 3rd Flickrs have seen). Smugmug are known for their photo print portfolio site that allows photographers to host their images and for clients to buy prints directly from the portfolio which are then shipped directly. It's a fantastic service but the printers they offer around the globe were in America and Europe and myself being in Australia it would always be astronomical postage fees for my clients. Nobody wanst to buy a $25 print of Sydney and pay $30 postage. So, I switched to Zenfolio which offers a similar service and has printers available in Australia. Whilst smugmug has better SEO then zenfolio it really isn't good for anyone in the Australasia area.
Below is Flickr's letter they sent out to it's members yesterday about the price increase and the reasons why.
If you think about the costs to run Flickr it makes sense that it would have a yearly subscription at $60, but at this cost users start to look at other options and communites and what they get for their money. Other sites like 500px for professional photographers and then if you were using Flickr just as storage site for your photos you might start to look at cloud storage services which are very affordable these days. The joy in flickr for the average user was to upload all their family photos and store them for free and they'd know the images were safe. Professional photographer's used the site in a completely different way to market their work. Me personally, I licensed out a lot of my photos to magazines, newspapers, companies, books, just any media who found my work by doing a Flickr search. Flickr is still one of the go to sites for this kind of search but in 2020 there are many amazing stock photo sites that compete.
I still pay my Flickr membership and I hope the community survives, it would be sad to see it die as it has been a part of my photographic journey.
---
Architects make carbon neutral pledge
This is incredible news for the Australian building and construction industries impact on the environment and it began with a group of architects getting together to discuss how they can make positive change. They decided it began by them getting their own houses in order.
Without getting into the whole argument about climate change I wanted to share a thought a friend of mine of who works at a big architecture engineering firm said which really hits the nail on the head. He said in regards to climate change:
"As a society we can either do something or nothing. If we did nothing and the science ends up being correct on climate change then we will have destroyed our grandchildrens planet. But if we actually make an effort and the science is correct then we will have saved their future. So why not just do something?"
Below are 2 shots I took just a couple of weeks apart showing just how much smoke we have had pouring into Sydney. The comparison is just night and day.
---
Photographer share of the month
So each month I share a photographers work who really stands out to me who I think my readers and community would love to view. This month I decided to share Liam Wong who does these incredible moody, colourful images at night in Japan. His work is inspired by sci-fi, neon-noir, cyberpunk and Japanese animation. He however is not Japanese! He was born and raised in Scotland, studied and worked in Canada in Video game design, and only purchased his first professional camera in 2015. But his series from TOKYO in 2015 received over 1million views and his popularity has ever been increasing. He was also listed as one of Forbes Magazine's most influetial 30 under 30.
I find his images beautiful and wanting to explore the scenes. A lot of photographs you can just look at once and be done with them, but these I find myself studying the world I am being invited into.
But I will let some of my favourite photo's of his do the talking and share a link to his site.